Ultimate Pet Nutrition®
Nutra Thrive
™

for Dogs Reviews*
Ultimate Pet Nutrition®
Nutra Thrive
™

for Dogs Reviews*
Below are actual customer reviews of Ultimate Pet Nutrition Nutra Thrive For Dogs. Click on these Ultimate Pet Nutrition reviews to read about why people love Ultimate Pet Nutrition Nutra Thrive™ For Dogs.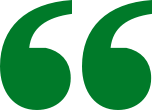 Nutra Thrive

Over the course of two great dogs with health issues I discovered Nutra Thrive. Wish I had known about this when my Ratt Terrier was suffering with so many issues. He lived to be 17 but he suffered many of those years with sever itchy skin. Enter Baxter. A rescue. So not knowing his history I decided to start him on Nutra Thrive because of his inconsistent poop issues. We are not even half way through the jar and his poop is so perfect. Firm every time and no more vomiting. He will get this the rest of his life. Thank you Dr Richter.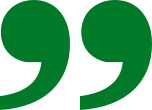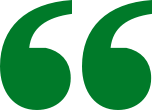 Better Life for our sweet Carmie

We ordered Nutra Thrive for Carmie 2 months ago. After the first week we started noticing a difference in her. She was more alert during the day and she was moving around much better. Our dog is 15 years old and is now wanting to play again! We are so grateful that we ordered this and can give our dog a better quality of life in her senior years. Thank you so much for this product. It really works!!! I would recommend this product to anyone who loves their dog and wants the best for them.*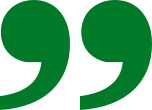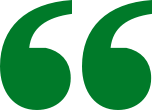 My two 6 year old fur babies enjoy...

My two 6 year old fur babies enjoy the taste of Nutra Thrive since day one. I'm noticing they both are acting like they're 6 month pups again. Both are full of energy. I had took 3 hours a year prior to look at every ingredient for dry food so I was buying the best dry kibble I could. They liked the change in kibble but were still not so active. This product is wonderful seeing the difference it has made in my babies lives. Thank you doc for inventing such a great product!*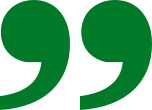 *Every individual is unique. As such your results can and will vary
Read all Nutra Thrive™ Customer Reviews*
Read all Nutra Thrive™ Customer Reviews
*All pets are unique. Your pet's results can and will vary.
*Every individual is unique. As such your results can and will vary
Customer reviews taken from UltimatePetNutrition.com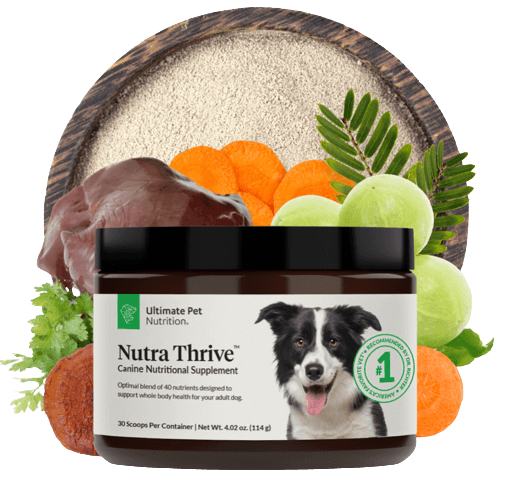 Nutra Thrive™ For Dogs FAQ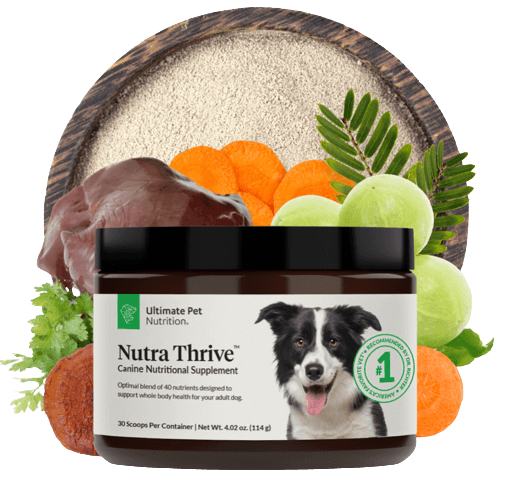 What are the main ingredients in Nutra Thrive™?
Nutra Thrive contains these ingredient blends:
• Superfoods Blend, 2,250 mg
• Super Canine Blend, 500 mg
• Probiotic & Enzyme Blend, 400 mg
• Vitamin and Mineral Blend, 199 mg
• Calcium fructoborate (FruiteX-B®), 60 mg
• L-Methionine & L-Arginine, 18 mg1
With every scoop, Nutra Thrive™ can help your dog enjoy: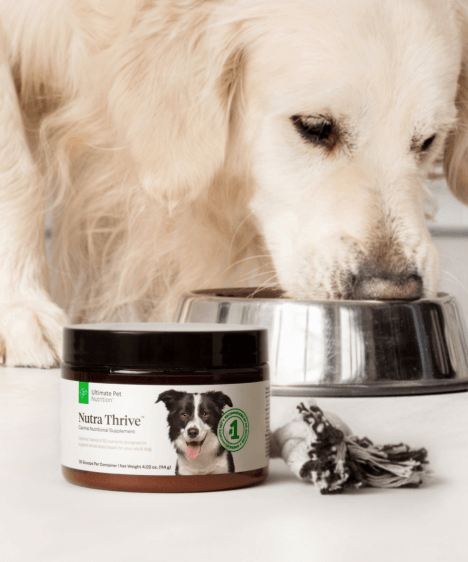 Sturdy-feeling joints: Our Superfood Blend in Nutra Thrive is packed with nutrients to support your dog's mobility*
Immunity support: Our Vitamin & Mineral Blend inside Nutra Thrive promotes healthy vital organs, strong bones and teeth, healthy skin, and a shiny coat*
Positive brain health: Our blend of L-Methionine & L-Arginine can help support your dog's brain health as they age*
Support for a healthy heart: Calcium fructoborate may help support a healthy cardiovascular system, bones, and joints*
Smooth-moving digestion: Nutra Thrive contains a potent blend of digestive enzymes and probiotics to promote easy-to-pick-up poops and a happy gut*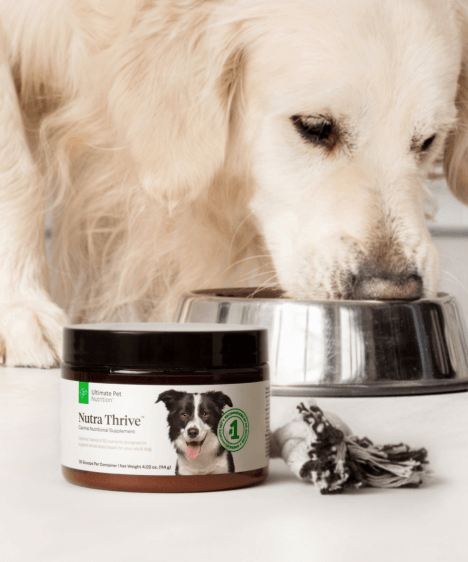 *All pets are unique. Your pet's results can and will vary.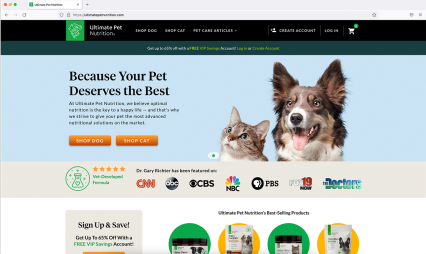 Where Can I Buy Nutra Thrive?
Nutra Thrive™ is currently available for purchase on our official website, Amazon, and online retailers including Petco, Chewy, and EntirelyPets. Whether you're looking for delicious protein-rich foods, single-animal treats, or immune boosting supplements, we have everything you need to make your pet's life easier and more enjoyable.
How Much Does Nutra Thrive for Dogs Cost?
Nutra Thrive is available for purchase in bundles of 1, 3, or 6 jars ($69.95 for 1 jar, $188.86 for 3 jars, and $356.74 for 6 jars). Many customers stock up to take advantage of their savings. However, you can save even more (and lock in low monthly pricing) when you sign up for a FREE VIP Pet Parent account.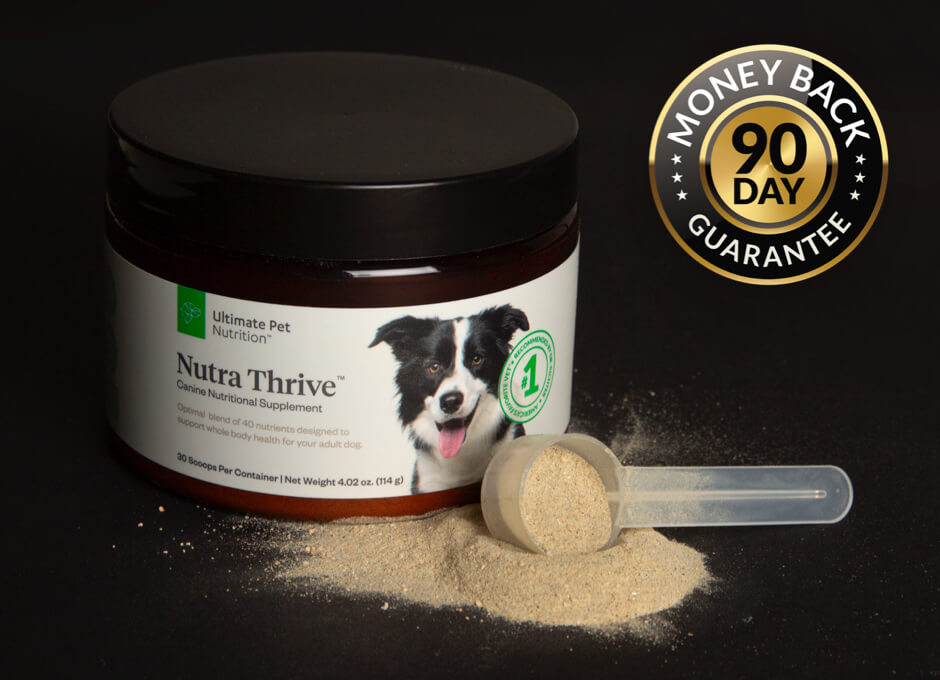 Can I Trust the Quality of Nutra Thrive?
Like all Ultimate Pet Nutrition products, Nutra Thrive is tested for quality at a third-party, independent lab. Every formula of Nutra Thrive is tested and approved for quality before it is sold to the public.
What If I Don't Like It? Can I Return Nutra Thrive for Dogs?
Ultimate Pet Nutrition offers a generous 90-day money-back refund on all of their products. If your dog doesn't love Nutra Thrive contact their customer service team for a full refund of your purchase price.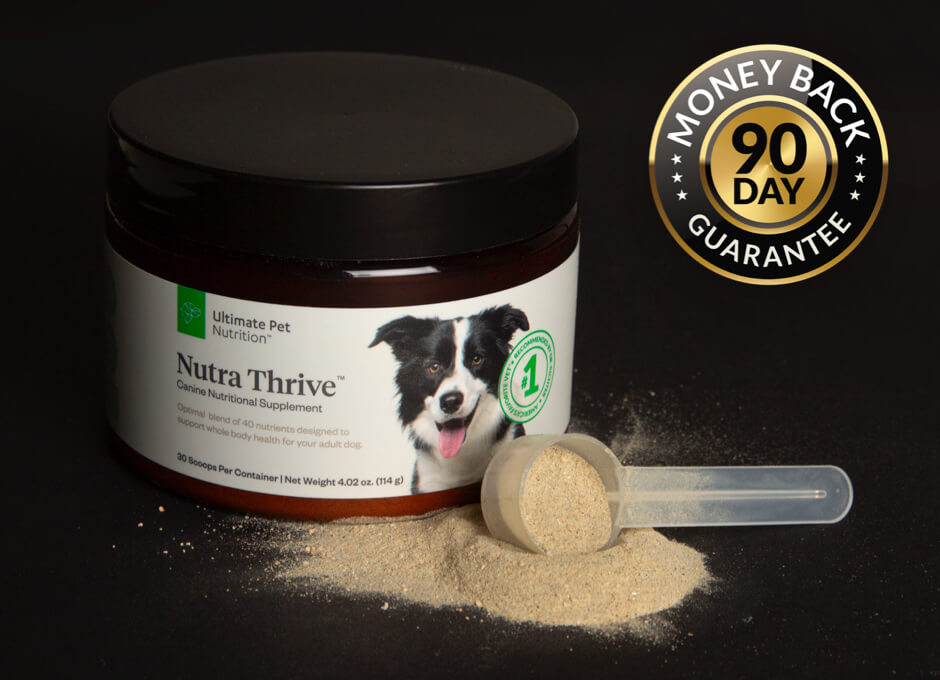 Sources
1. https://ultimatepetnutrition.com/
2. https://vcahospitals.com/know-your-pet/msm
3. https://vcahospitals.com/know-your-pet/medicinal-mushrooms
4. https://www.sciencedirect.com/science/article/pii/S2213453018301435
5. https://bio-lallemand.com/health-ingredients/brand/engevita-premium-nutritional-yeast/
6. https://www.dogsnaturallymagazine.com/how-to-detox-your-dog/
7. https://www.rover.com/blog/can-my-dog-eat-liver/
8. https://www.akc.org/expert-advice/nutrition/probiotics-for-dogs/
9. https://ods.od.nih.gov/factsheets/Calcium-Consumer/
10. https://pubmed.ncbi.nlm.nih.gov/32482285/
11. https://pubmed.ncbi.nlm.nih.gov/2602924/
12. https://www.ncbi.nlm.nih.gov/pmc/articles/PMC4930945/
13. https://www.cambridge.org/core/journals/british-journal-of-nutrition/article/cognitive-enhancement-in-old-dogs-from-dietary-supplementation-with-a-nutrient-blend-containing-arginine-antioxidants-b-vitamins-and-fish-oil/0B4D3EDEAF9F4BD89CCFDECAC554DB56

Sources
1. https://ultimatepetnutrition.com/
2. https://vcahospitals.com/know-your-pet/msm
3. https://vcahospitals.com/know-your-pet/medicinal-mushrooms
4. https://www.sciencedirect.com/science/article
/pii/S2213453018301435
5. https://bio-lallemand.com/health-ingredients/brand/engevita-premium-nutritional-yeast/
6. https://www.dogsnaturallymagazine.com/how-to-detox-your-dog/
7. https://www.rover.com/blog/can-my-dog-eat-liver/
8. https://www.akc.org/expert-advice/nutrition/probiotics-for-dogs/
9. https://ods.od.nih.gov/factsheets/Calcium-Consumer/
10. https://pubmed.ncbi.nlm.nih.gov/32482285/
11. https://pubmed.ncbi.nlm.nih.gov/2602924/
12. https://www.ncbi.nlm.nih.gov/pmc/articles
/PMC4930945/
13. https://www.cambridge.org/core/journals/british-journal-of-nutrition/article/cognitive-enhancement-in-old-dogs-from-dietary-supplementation-with-a-nutrient-blend-containing-arginine-antioxidants-b-vitamins-and-fish-oil/0B4D3EDEAF9F4BD89CCFDECAC554DB56